Tips And Tricks To Ease Dental Fear
Posted by OC Advanced Periodontics on Feb 18 2023, 09:26 PM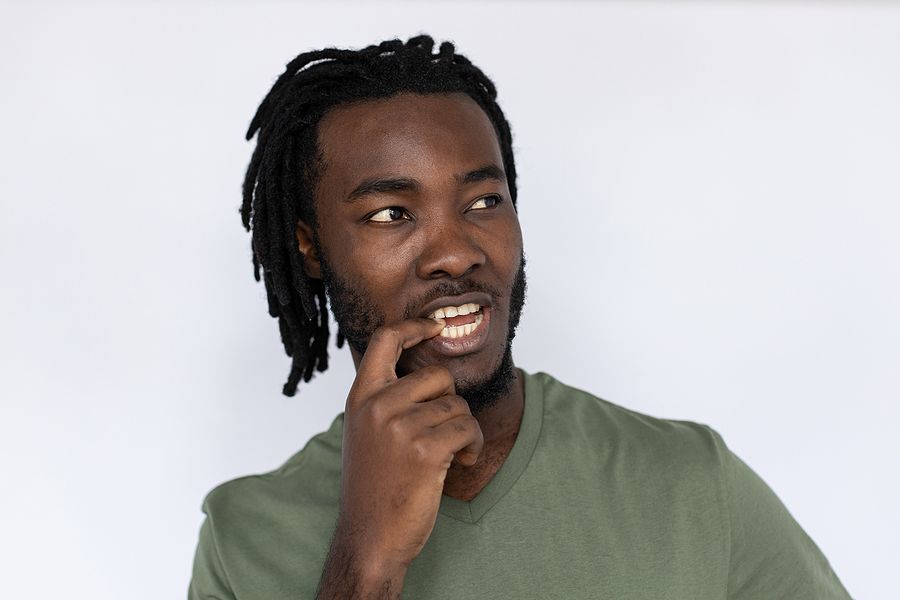 Dental anxiety or dental phobia is a fear of visiting the dentist. People fear the dentist for a number of reasons. It could be a past bad experience or fear of pain. Others fear the dentist because they don't know much about the treatments and procedures. If you have dental anxiety, here are a few helpful tips for you.
Speak up about your fears
Having healthy teeth and gums is important, but so is feeling comfortable and relaxed in the office. If you're afraid of the dentist, speak up about it! A dentist who truly cares about his or her patients will want you to feel calm and safe during treatments. He or she will be willing to discuss fears and concerns and help you come up with ways to make your visits more comfortable.
Agree on a signal
You can let the dentist know if you are uncomfortable during a procedure by agreeing on a signal ahead of time. Some signs include raising your hand, shaking your head back and forth, or saying "no." If you feel uncomfortable after the procedure has begun, tell your dentist right away.
Bring distractions
Distractions are helpful during any procedure, whether you're undergoing routine care or advanced treatment like dental surgery. Distractions allow you to forget where you are and what's being done to your mouth. Bringing a distraction means you're not thinking about what's happening in the dentist's office, and it allows you to focus on something else. This can be anything you find relaxing – music, TV shows, books, podcasts, or even mindless games on your phone or laptop. Anything that takes your mind off the dentist is a welcome distraction!
Consider sedation dentistry
"Dental fear" is a very real thing and something that affects millions of people every year. In fact, around 20 to 30 percent of Americans avoid seeing the dentist because of anxiety or fear. A fear of visiting the dentist can have wide-reaching effects on your oral wellness as well as your general health. This is because regular cleanings and exams at the dentist's office are the only way to prevent serious oral health issues from developing, including gum disease, tooth decay, and oral cancers.
Scheduling sedation dental treatments is a good way to feel relaxed and worry-free while receiving important treatments. You will be awake and responsive during a procedure like a tooth extraction or filling placement, but you will have no memory of the procedure afterward. In addition, you'll be under the supervision of an experienced dental professional who will keep you safe throughout your treatment. Schedule an appointment with a dentist who has experience with sedation dentistry to learn more.
To learn more, schedule an appointment with Dr. Huston at OC Advanced Periodontics by calling (714) 730-7877 or visiting us at 1076 E 1st St STE F, Tustin, CA 92780.