WHY DO MY GUMS BLEED REGULARLY?
Posted by OC ADVANCED PERIODONTICS on Jun 21 2017, 05:44 AM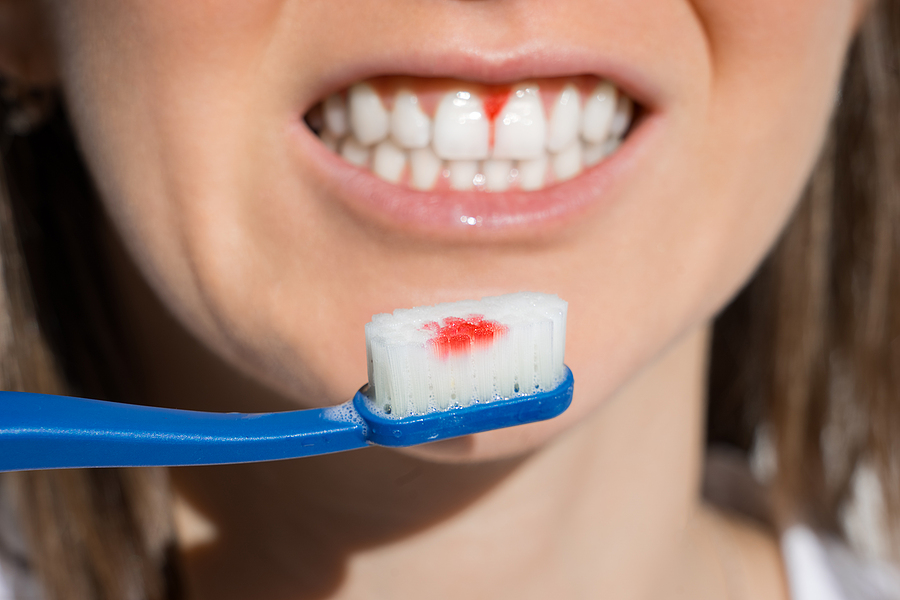 If you're concerned because your gums tend to bleed, you have come to the right blog. It's best to discover the underlying cause of your bleeding gums rather than ignore the pink in the sink. To help you, Dr. Patrick L. Huston, DDS, MSD and our dental team would like to teach you about a few of the reasons why your gums might be bleeding.
The first reason might be because you fail to floss your smile regularly. Flossing is vital for your oral health, and if you forget to floss once a day, your gums pay the price. Skipping your flossing routine can make your gums complacent and dirty. When you finally floss again, they can be bugged and irritated, which usually results in the bleeding. While many people think this is a sign to stop flossing, it's best to keep on top of your flossing routine daily. Your gums will stop bleeding once they get the hang of the cleaning technique.
The second reason might be because you use the wrong toothbrush. A toothbrush with hard bristles might sound like an effective tool that can clean your teeth. This is not true—it can be extremely hard on your gums. The hard bristles can damage and irritate the oral tissues, which can result in the bleeding. It's best to use a soft-bristled toothbrush to clean your teeth and gums.
The third reason might be because you might be a victim of gingivitis, which is the first stage of gum disease (also known as periodontal disease). Gum disease is a dangerous dental problem that begins when you do not remove the plaque and tartar from your teeth on a regular basis. In time, the disease can severely harm your gums and even destroy your smile. The first symptoms of gingivitis include red, swollen, and bleeding gums. If you think you might be a victim of this dental issue, it's important to visit OC Advanced Periodontics as soon as possible for your six-month cleaning and checkup.
To schedule your checkup appointment, please call our dental office in Tustin, California, at 714-795-3117 at your earliest convenience. We look forward to helping you!