WHAT YOU SHOULD KNOW ABOUT TONGUE CLEANERS
Posted by OC ADVANCED PERIODONTICS on Oct 23 2017, 04:56 AM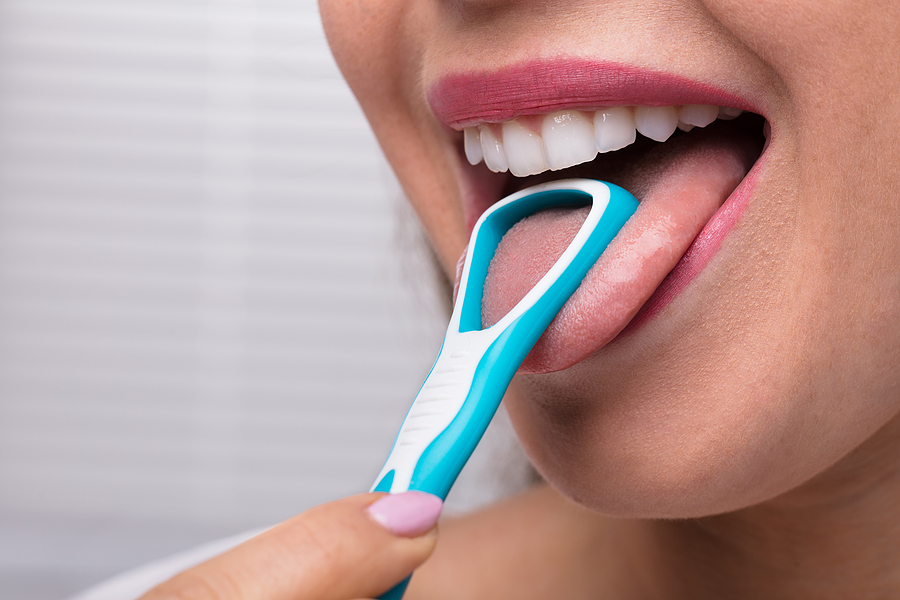 When you use your toothbrush, you clean your chompers and gums — but are you also cleaning off your tongue? While there are several picks for cleaning your tongue, one awesome option is to use a tongue cleaner. Tongue cleaners come in a few varieties:
Tongue scrapers:
Tongue scrapers are devices specifically made to extricate bacteria from the tongue, and it's the tool most associated with tongue cleaning. Tongue scrapers are utilized by situating the tip of the scraper at the back of the oral cavity, then pulling the scraper forward. Wash off the scraper as you would with a toothbrush after brushing.
Tongue brushes:
Tongue brushes are relatively new to the oral hygiene scene, and they look like a typical toothbrush, but their bristles are fashioned to clean the spaces of tongues. These work about as effectively as a tongue scraper, and you can occasionally find combination tongue brushes/toothbrushes.
Toothbrushes:
Finally, you can also use a toothbrush to clean off your tongue. Although this method doesn't require you to buy another oral appliance, it will not clean your tongue as effectively: tongue scrapers are about 50% more powerful than toothbrushes at eliminating bacteria and grime from tongues.
If you're interested in a pinker, cleaner tongue, a tongue cleaner might be right for you. To learn more about tongue scrapers or require treatments for your damaged gums, please give us a call at 714-795-3117 now to speak with Dr. Patrick L. Huston, DDS, MSD and/or our Tustin, California, OC Advanced Periodontics staff.