FLOSSING THOSE HARD-TO-REACH PLACES
Posted by OC ADVANCED PERIODONTICS on Mar 21 2016, 04:18 AM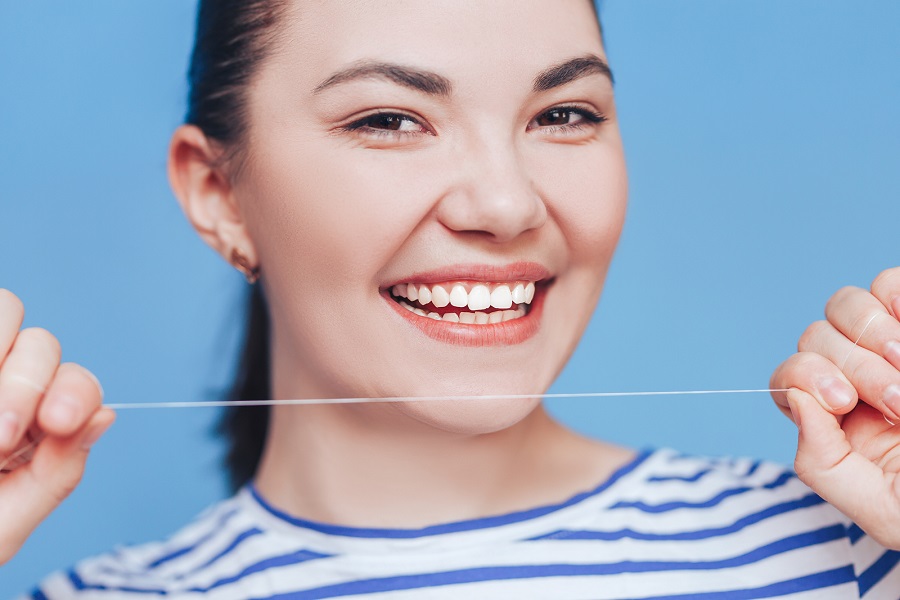 We all know that one of the most important parts of your daily dental hygiene routine is flossing. It helps prevent cavities and gum disease. But if there is one thing we all struggle with, it is flossing. Many people get frustrated negotiating all the nooks and crannies in their mouths. When flossing your back teeth, it can feel like you are trying to cram all of your fingers into your mouth at once. Understanding good flossing technique can make it much more easy and effective.
You should use about 18 inches of floss each time. Often, difficultly arises from trying to be too economical with your floss and a poor experience is the result. Don't skimp, because you'll need enough to eventually wind around both middle fingers. Wind the majority around one; use the other to "spool" floss around once used. This helps you have more control, especially in the back. Using your thumb and index fingers, guide the floss between your teeth with a gentle back-and-forth motion. Try not to slap it into the gum. Once the floss reaches the gum, pull it against one tooth. Gently rub the side of the tooth in an up-and-down motion, repeating for all teeth. Never re-use old floss.
Flossing can be tricky, especially in the back, but it is an essential of good dental hygiene. In addition to preventing cavities, it helps ensure good gum health. Be sure to floss at least once a day for a healthier smile.