CONSIDERING DENTAL IMPLANTS?
Posted by OC ADVANCED PERIODONTICS on Aug 11 2017, 05:10 AM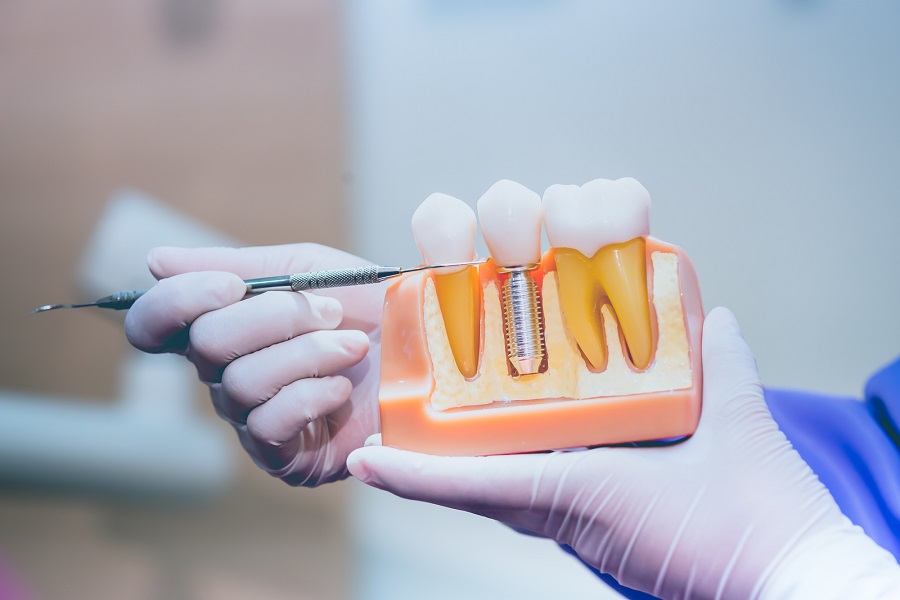 So you've heard of dental implants. You're doing the research to find out whether a dental implant may be the right fit for you. Our team here at OC Advanced Periodontics in Tustin, California is happy to offer you any data you may need to make an informed decision.
Let's start with the basics. Dental implants are a restorative apparatus for missing teeth. They are composed of a titanium post and an artificial tooth called a pontic. Reestablishing a lost tooth is significant because unless a tooth is linked to the jaw bone, you might risk bone loss in the jaw. The dental implant acts as the root of the tooth, giving your jaw bone and gum line the support it needs.
Why is titanium the material of choice for the post? Well, it works incredibly well with your body. Once the implant is surgically placed in your jaw, your bone will fuse around the post, making it a strong anchor of support for your smile. During your recovery, your doctor may recommend a diet of softer foods.
When your healing period is over, Dr. Patrick L. Huston, DDS, MSD will be able to customize a dental crown or pontic to place over the dental implant. This will look just like your natural tooth, returning your smile to its former completeness and glory.
Do you want to learn more about dental implants? Just call us today at 714-795-3117 to set up an appointment. Our team is devoted to restoring your smile as well as offering you the best oral health care possible.