"The journey of a thousand smiles begins with one step."
Request an Appointment
Patrick L. Huston, DDS, MSD
As a board certified Periodontist, Dr. Patrick Huston's primary interest and expertise resides in the field of comprehensive periodontal disease management and complex implant dentistry. Dr. Huston is an associate professor in the Department of Advanced Periodontics and Implant Dentistry at Loma Linda University where he finds immense satisfaction in working with and teaching his residents various implant and periodontal procedures.
The American Board of Endodontics is a distinguished group of endodontists who have demonstrated exceptional knowledge and skill, dedication to continued professional growth, and a commitment to providing the highest quality patient care.
Learn More About Our Team

LANAP Laser Periodontal care

Dental Implants

Periodontal care

Pinhole

Gingival grafting
Expert Implant and Periodontal Treatment Using the Latest Technology
Call Us Today (714) 730-7877
Doctor Resources
Dr. Patrick L. Huston not only strives to build relationships with our patients, but with other doctors in the area as well. We are committed to maintaining great communication with other dental professionals so your patients can receive the continuing care they need for mouth and body wellness. Doctors can gain a better understanding of our periodontal and implant services by viewing our resources.
Learn More
MEET OUR TEAM
Christine Liljeblad
Registered Dental Hygienist
Marcie Olita
Registered Dental Hygienist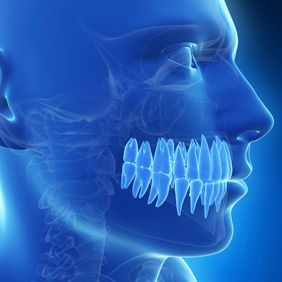 What Makes us Special
Patients who visit our office can build a relationship with our dental team and experience quality periodontic and implant dentistry in Tustin, California. You can visit OC Advanced Periodontics for this care when you schedule an appointment, and you can streamline your check-in process by completing the patient forms below. We welcome you to call our periodontist, Dr. Huston, if you have any questions about our new patient forms. We are glad to help you however we can. At OC Advanced Periodontics, you will get valuable dental care at an affordable price when using our financial options. Dr. Huston, and our helpful team are our patients' advocate when get them benefits through insurance and offer simple solutions through our flexible payment plans.